Jmaisiu
Regular price
$50.00
Sale price
$29.99
Unit price
per
Sale
Sold out
Save 5% with this coupon code:
5MDAMFBZEP8Z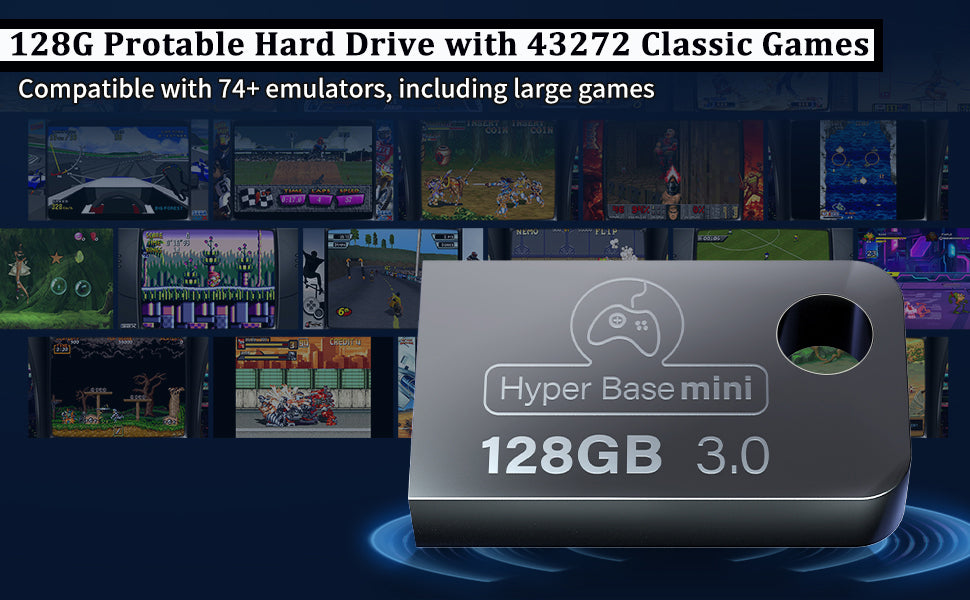 Modern video games are amazing, but it doesn't change the fact that there is always something with basic sound and primitive graphics deeply imprinted in our minds. Once it came out of blue, those sweet or maybe sad memories with loved ones would come along, just like instincts.
Retro gaming is a childhood memory of our generation that has accompanied us through lovely times. We're committed to recreating the fun of old-school games, adding new designs and new life to them, for those of you who also love retro games. Wishing those precious family gathering gaming time would pass down from generation to generation.

How to enter the game system
1, Connect the portable hard drive to the USB port on your PC or Mac when it's off, USB 3.0 port is recommended.
2, After pressing the power button, keep tapping ESC or Delete on your keyboard to enter BIOS. For Mac users, simply hold Option and choose the portable hard drive to boot into.
3, By choosing the Hard Drive in the boot override option, your PC will boot into Batocera for once, after restarting it will get back to your own operating system. If you'd like Batocera as default booting option, go to the Boot page and set the portable hard drive as Boot Option #1.
Notice:
This hard drive will only work with X86 hardware (32bit or 64bit), any ARM based device (Windows Surface series, Mac with power pc CPU or M1 CPU) will not work. The BIOS interface and options may vary on your device as manufacturers may adopt unique BIOS or UEFI systems, if you encounter any hiccups and difficulties, you are more than welcome to contact our friendly sales staff.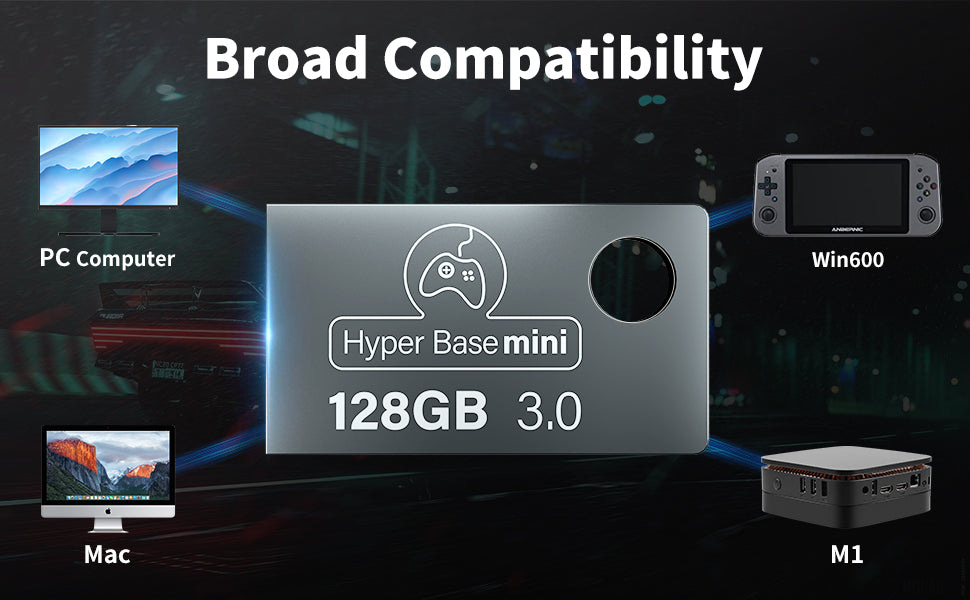 Share
View full details